The Five Best Online Strategies to Drive B2B Sales
Not too long ago, most B2B companies wouldn't consider online selling. It had to be face-to-face interactions because online eCommerce activities resonated with B2C customers.
McKinsey research now shows that up to 65 percent of businesses across industries have not only embraced eCommerce but can fully execute online sales transactions. This shift in thinking has helped them reach untapped markets and increase operational efficiency.
As business slowly returns to the pre-pandemic climate, it's unlikely that B2B vendors will abandon the advancements they have made so far. Advancements now include a shift to digital selling. 
To that end, let's consider five online strategies brands can adopt to drive B2B sales.
Predictive Analytics
If you're a sports fan, you probably predict outcomes or listen to commentators make their predictions. Predictive analytics works in the same way, except it studies data and statistical algorithms and uses machine learning techniques to present possible outcomes.
Rather than use gut feelings to make business (sales) decisions, teams rely on data and analytics to increase revenue generation and market valuation. The top benefits of predictive analytics in sales and marketing include:
Enhanced sales forecasting. With the right forecasting model, companies can allocate adequate resources to effectively pursue the right prospects. You can even develop consumer behavior models to forecast expected sales and sufficient stock (for product companies).  
Eliminate uncertainty. Questions touching on expected revenues, the effect of customer loss on your bottom line, customer preferences, and inventory can be answered with more certainty. You can make more confident choices and salvage situations more quickly.
Training sales employees. Training comprehension is far more important than just completing the course. Through predictive analytics, employers can track staff performance as they undergo training to determine progress and areas where they need more focus.
Social Media Marketing 
Did you know social media influences up to 75 percent of B2B purchases? More business professionals are turning to social pages to learn more about brands and their solutions before purchasing.
It makes sense to devote a percentage of your budget to building and maintaining a robust social media presence. Here's how to do it:
Choose your platforms wisely. You'll want to go for platforms that reflect your industry and audience. If you're an office furniture company, Pinterest and Instagram might be better options than others. Accounting firms may find Twitter and LinkedIn outreach more useful.
Learn best practices. What works for one platform might not do so for another. Learn the rules for each and the proper ways to connect with audiences. Analyze how the competition is handling their platform, figure out what will work for your audience, and evaluate your results.
Create content. Show off your expertise by crafting the content audiences are interested in. Look at the concerns customers and prospects raise in online forums (or on your competitor's page) and tackle them on your platform. This way, you'll be pushing your brand ahead without being overly self-promotional.
Customer Reviews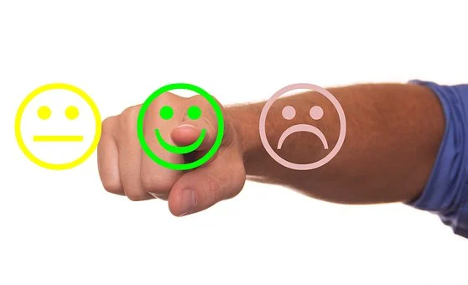 Authentic customer reviews showcase the quality of your solutions and emphasize your reliability. They highlight your credibility and tell would-be buyers that you're an expert in your industry.
Many people read through reviews before choosing to engage you or moving on to the next vendor. So, you'll want to secure a substantial number of quality reviews to help convince prospects to buy from you.
Consider the following:
A healthy mix of positive and negative reviews is necessary. By no means offer poor service to solicit negative reviews, but if you only have glowing reviews, you may come off as inauthentic. Avoid deleting negative reviews or asking customers to exaggerate their reviews.
Ask customers to mention the specific benefits they enjoyed by using your solutions. For example, "this solution helped boost our revenues by 110% last year." such statements help potential customers envision the results they may enjoy by purchasing the same solution.
Reviews that highlight your differentiators work best. Positive statements are good, but when the customer details the stuff that makes your solutions different from the competition, it adds more weight. It helps show others why they should choose you over the rest.
Cold Calling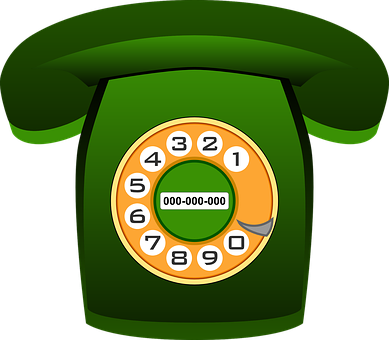 Few strategies have withstood the test of time in the same way cold calling. Today's technique has evolved tremendously, with sales reps relying on technology and marketing intelligence to determine when to cast their nets.
They no longer overwhelm prospects with tons of information but rather research consumer pain points and craft pitches around these issues to hook their listeners.
Here are practices to help you maximize this strategy:
Hyper-personalized openers work. Social platforms can offer plenty of insights into your contact person's professional and personal work life. You can harness this information to break the ice and pull your prospect into a conversation.
Work with gatekeepers. Rather than see them as obstacles to your goal (which they can be) treat them like important contributors to your success. Craft a separate script to help you build rapport and navigate gatekeepers.
Give your prospect options. Where possible, let the prospect choose their adventure by offering more than one solution option. You can share basic information about each option and then ask leading questions to help identify the best one.
Revamp Your Website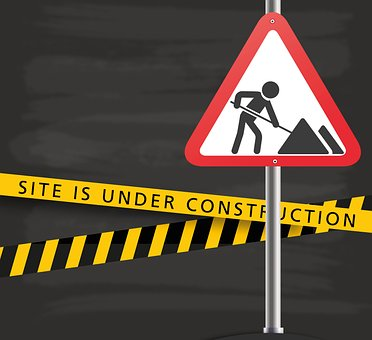 A website with a respectable ranking and attracting considerable traffic is great. You've addressed SEO and put together great content, but once audiences get to your site, do they take action?
Best practices to help improve conversions include:
Evaluate your design, descriptions, and colors. Can your visitors tell what your site is about and find what they need fast? The colors you use may depend on your company colors but don't make the site too flashy or too bland. Experiment with CTA colors and their location to see which ones elicit better responses.
Take care of errors. We once tried to get a corporate travel package for our staff, but our preferred travel consultant's site kept coming up with "404 errors." We ended up working with someone else.
Put badges and seals in view. Industry-relevant symbols, security and award badges plus customer testimonials help boost credibility. Showcase them on your site to show potential customers you're a trustworthy entity.